Skip to main content
It looks like you're using Internet Explorer 11 or older. This website works best with modern browsers such as the latest versions of Chrome, Firefox, Safari, and Edge. If you continue with this browser, you may see unexpected results.
Using other libraries
If your research is very specialised you may wish to use additional libraries. On this page you will find details of how to do this and some of the resources available through other libraries.
In line with Government guidelines, and following the closure of library buildings, the SCONUL Access scheme will be suspended until further notice.
We will be disabling the SCONUL Access form on the website to prevent new applications being made during this period.
RCVS Library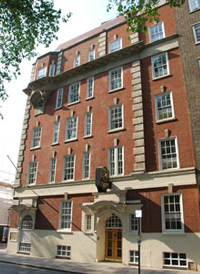 RCVS Library

The RCVS Library provides access to a wealth of resources focused on veterinary science and animal health.
Anyone is welcome to visit the Library and make use of their on-site resources, services and facilities. Once you are a Registered Veterinary Nurse you can become a member of the Library and receive a greater range of additional benefits.
Royal Veterinary College
Save on travel: Use other university libraries
Sconul Access is a FREE scheme where you can use other university libraries in London to study and (depending on your level of study) borrow books. You can also use Eduroam to use their wifi to access our e-resources.
See the list on this page for examples of libraries you can use in London
British Library
British Library Reading Rooms
You may apply for a reading pass to access the reading rooms at the British Library at St Pancras. Prior to your visit you must conduct a literature search and have investigated other methods of accessing items.
Application forms are available from The British Library website.
The British Library Public Catalogue is at http://catalogue.bl.uk/
PLEASE BE AWARE much of the British Library material is not held at the main British Library but at warehouses off site so make sure you search the website before visiting!
University Libraries in London you can use
Arts London (Camberwell, Chelsea, Elephant and Castle, Kings Cross, Wimbledon)

Bedfordshire (Luton)

Birkbeck University of London (Bloomsbury)

Brunel (Uxbridge)

City (Northampton Square, Bunhill Row)

East London (Stratford, Docklands)

Goldsmiths (New Cross)

Greenwich

Hertfordshire (Hatfield)

Kingston

London Metropolitan (Holloway)

London School of Economics (Aldwych)

Queen Mary (Mile End)

Roehampton

St Mary's (Twickenham)

South Bank (Elephant and Castle)

West London (Ealing)

Westminster (Marylebone and Harrow on the Hill)
For most students this is reference and study access, but you may also be able to borrow books. Please follow the instructions in the other box to check your membership entitlements.